NEILSON, JULIA (Mrs. Fred Terry):
English actress; born in London 1868; educated at Wiesbaden, Germany. Returning to London in 1883, she became a student at the Royal Academy of Music, and, being possessed of a fine mezzo-soprano voice, devoted herself exclusively to singing. In 1885 she won the Llewellyn Thomas gold medal and various other prizes, and appeared in public at the Royal Albert Hall and elsewhere. In 1887 she entered the dramatic profession and made her first appearance in March, 1888, at the Lyceum as Cynisca in "Pygmalion and Galatea." After this she filled the part of Lady Hilda in Gilbert's "Broken Hearts." She was then offered an engagement as leading lady at the St. James's Theatre, where she appeared in "Brantinghame Hall," an original play written expressly for her by Gilbert. Following this, she was engaged by Beerbohm Tree to play the part of Stella Darbyshire in "Captain Swift." Miss Neilson has since appeared under the same management in various plays, including "The Dancing Girl," "A Man's Shadow," "Hypatia" (in which she played the title rôle), "Called Back," "The Princess and the Butterfly," "King John," "A Midsummer Night's Dream," and as Rosalind in "As You Like It," in which rôle she has had great success.
NE'ILAH—SHEMOT—SEPHARDIC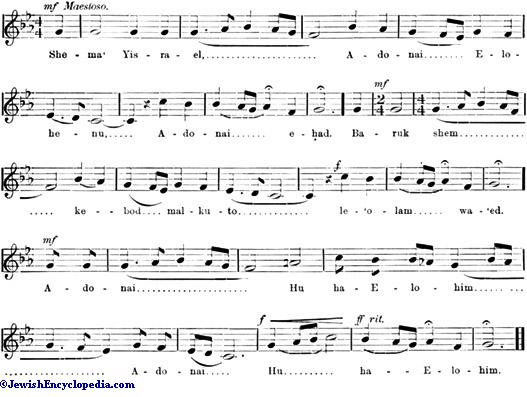 In Aug., 1900, she entered on her own management at the Haymarket Theatre with the play "Nell Gwynn," which she has since presented in various London and provincial playhouses. She has toured with success in the United States and Canada.
J.
G.
L.