TE'OMIM, HEZEKIAH (FEIWEL) BEN JONAH:
Rabbi at Przemysl; lived in the seventeenth and eighteenth centuries. He was the author of "Teḳa' be-Shofar" (Breslau, 1719), containing documents concerning the litigation between the author and the community of Przemysl, which, in spite of a formal contract, had nominated for rabbi Samuel of Lemberg, formerly rabbi of Slonim.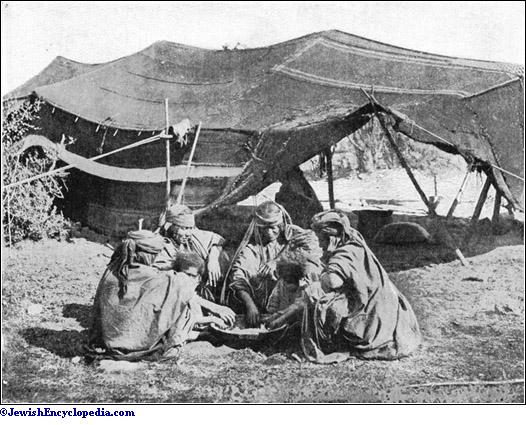 Bedouin Tent.
(From a photograph by Bonfils.)
Bibliography:
Steinschneider, Cat. Bodl. col. 845.
E.
C.
I.
Br.