HEINE:
The family made illustrious by the poet can be traced back on the father's side to one Isaac Heine (Hehne), who lived at Bückeburg in the electorate of Hanover, and visited the Leipsic fair in 1697. The following sketch pedigree gives his chief descendants:
Genealogical Tree of the Heine Family.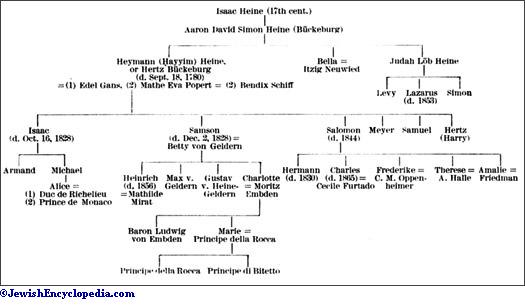 Bibliography:
G. Karpeles, in Kaufmann Gedenkbuch, pp. 457-506;
Allg. Zeit. des Jud. 1902, pp. 273-274.
J.