JACOB BEN BENJAMIN ZEEB SAK: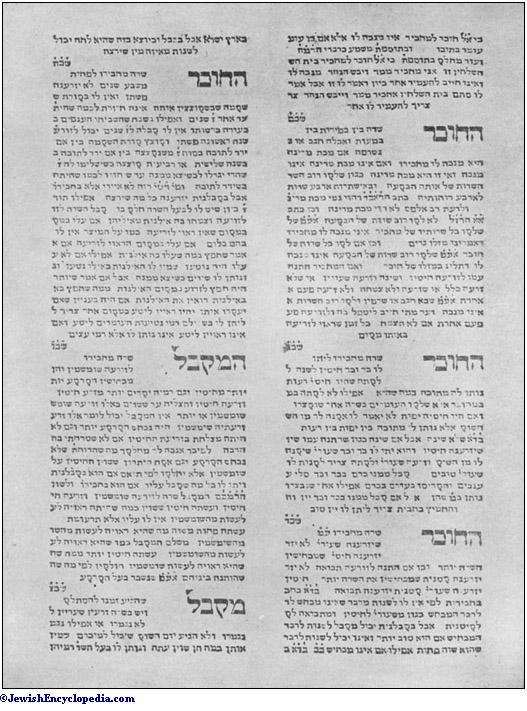 Page from the First Edition of Jacob ben Asher's "Arba' Ṭurim," Piove di Sacco, 1475.
(In the Library of Columbia University, New York.)
Lithuanian Talmudist; born in the first half of the seventeenth century at Wilna, Russia; died at Jerusalem. Driven from his native city by the Chmielnicki persecutions, he left Russia with his father-in-law, Ephraim ben Aaron. On the way they were separated by their pursuers, and after barely escaping death Jacob wandered about for several months, finally arriving at Trebitsch, Moravia, where he found his father-in-law.
About 1665 Jacob was appointed rabbi of Trebitsch, later of Ungarisch-Brod, and after the death of Ephraim he officiated in Ofen. There also fate was against him; for the city was captured in 1686 by the imperial troops, and Jacob was carried captive to Berlin. Ransomed by the Jews of that city, he lived for some years with his son Ẓebi Ashkenazi in Altona, and then went to Jerusalem, where he died at the age of seventy-three.
Bibliography:
Fuenn, Ḳiryah Ne'emanah, p. 85.
S.
S.
A.
Pe.